She's from California. He's from Texas. She was a wistful girl. He was a wild child. She loved Punk Rock and Caravaggio. He loved riding bikes and eating Oreos. She studied art history in Berkeley. He studied graphic design in Lubbock. She was ready for a change. He was ready for a challenge. So they both picked up and moved to San Francisco.
Their first date was over cocktails at The Orbit Room exactly one week after Ibeth moved to the city. He was characteristically late. She was secretly annoyed, but he quickly won her over. They uncovered a shared love for art, music and travel. After five years of museum-touring, concert-dancing and globe-trotting, it was clear they were on to something great.
Proposal on the rooftop conservatory of the Fisk House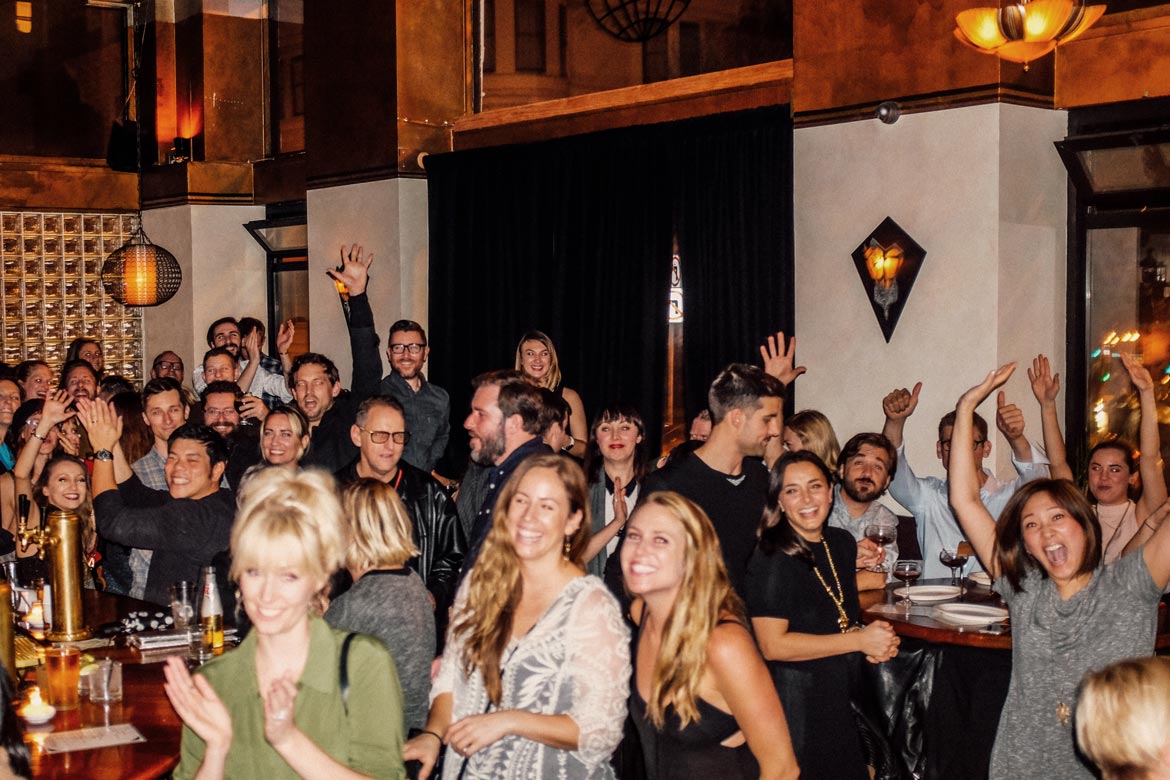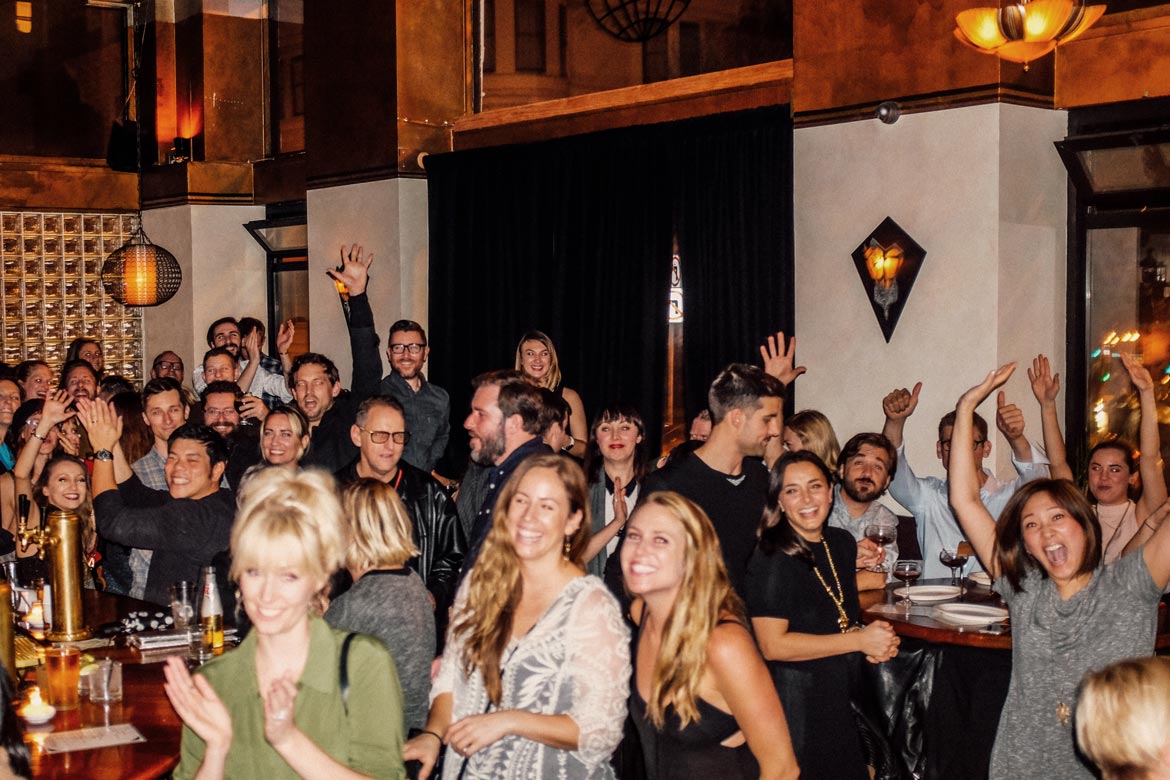 Family and friends gathered in celebration at The Orbit Room
With Ibeth's love for history in mind, Michael surprised her with a private tour of a Victorian mansion in the heart of the city. A nervous wreck for the first time in his life, he proposed on the rooftop conservatory as it began to rain. Ibeth said yes and they celebrated with a bottle of champagne in the ballroom. Later, over dinner, she suggested a nightcap at The Orbit Room. Little did she know, Michael had arranged a surprise—family and friends from near and far were already gathered there to celebrate their engagement.
The two chose to get married in Puglia due to her love of Italy, his love of granita, and their shared love of foreign adventures. The region's simple way of life and stunning aesthetic will provide an ideal backdrop for their intimate wedding weekend.